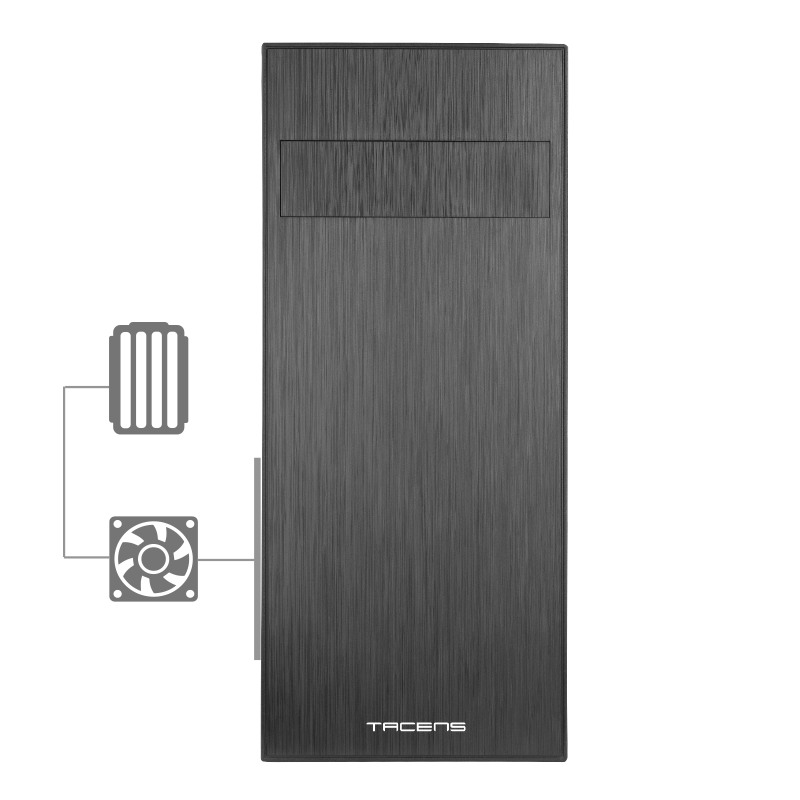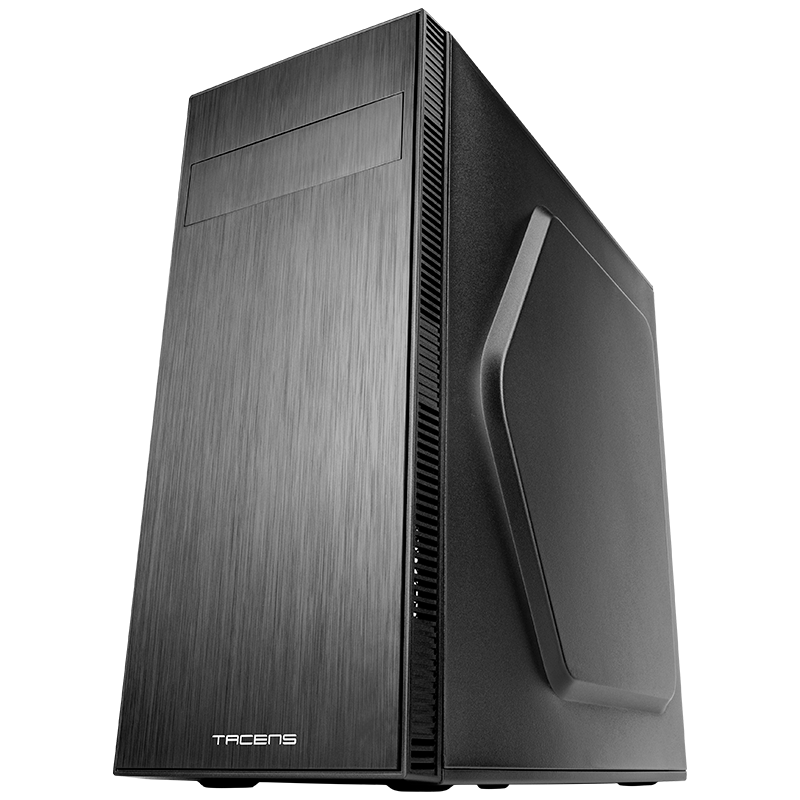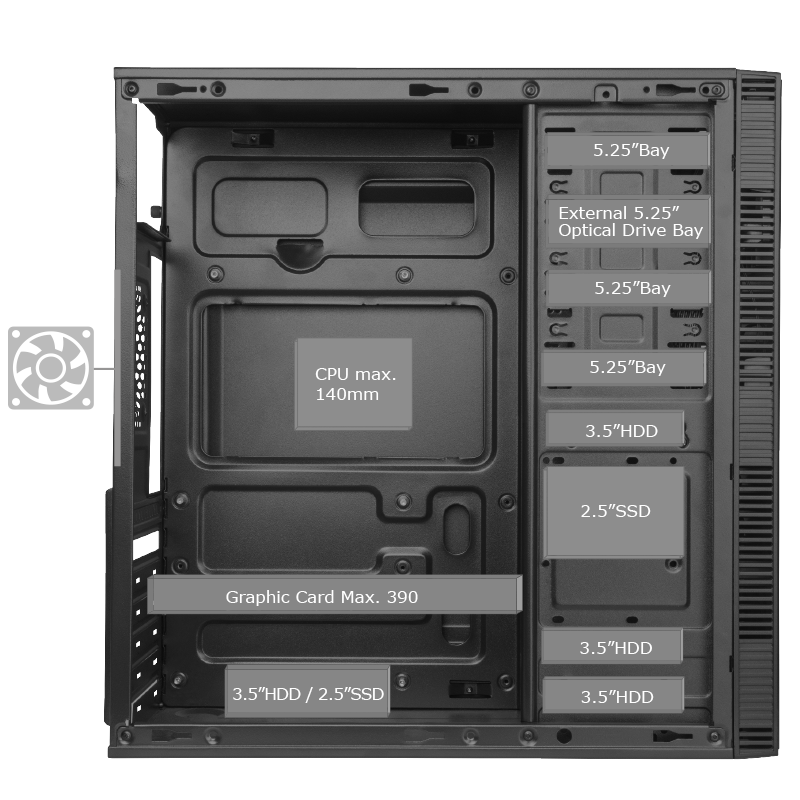 Technical specifications
ALU II is a high-performance midtower designed to offer an optimized space for an easy PC building. Apart from a brushed aluminum-like front panel, the ALU II has all the needed features to offer a great accessibility when building your computer: USB 3.0 port, USB 2.0 port, audio and mic connectors, internal wiring management system… It is also equipped with an ultra-silent 120mm fan and an external drive bay for 5.25" optical disks to easily access to your CD/DVD.
Motherboards: ATX
High quality materials with brushed aluminum-like front panel
Cooling fans: Ultrasilent 120mm fan included / space for 1 rear 80mm fan and 1 side 120mm or 140mm fan
Internal drive bay: 3×3.5" HDD + 2×2.5" SSD + 3×5.25"
External drive bay: optical disk unit 1×5.25"
Expansion slots: 7m
VGA Máx: 390mm
CPU: Up to 140mm height
I/O Ports: USB 3.0×1 + USB 2.0×2 + Audio & Mic
Extras: Internal wiring management system


Audio front panel installation guide
If you are having issues to set up the front audio of your case, we recommend you to download and install the audio drivers and follow the steps shown in the installation video.
Watch the audio front panel installation guide

Downloads