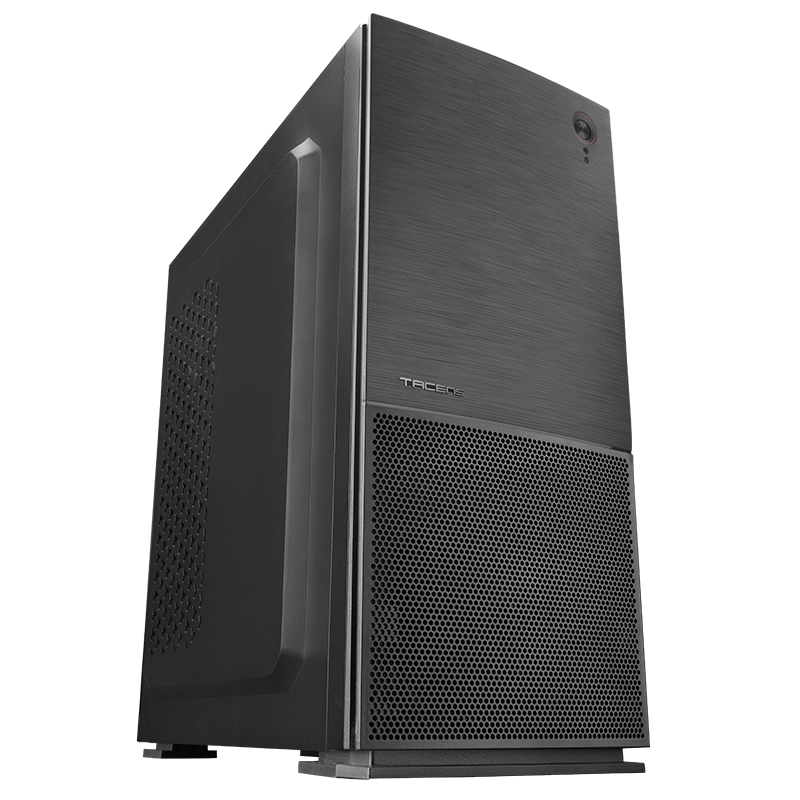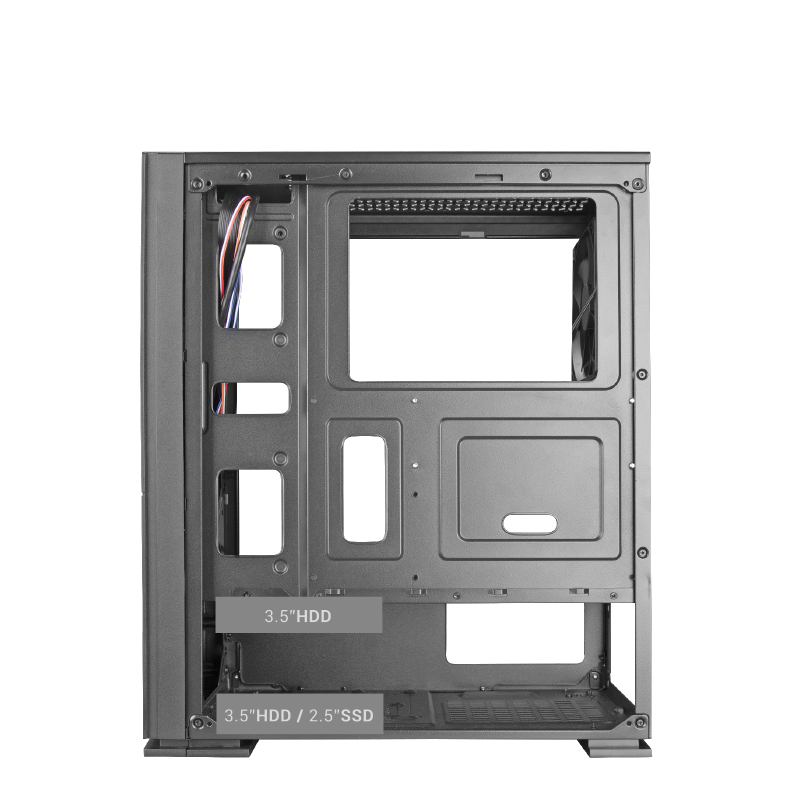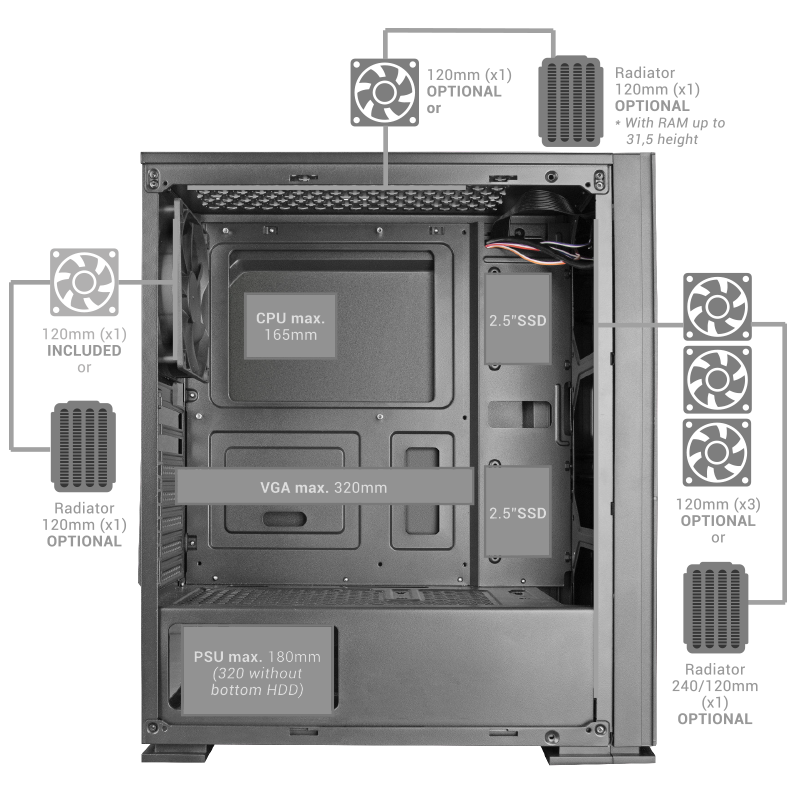 IMPERATOR II PROFESSIONAL MIDTOWER
Elegant design with polished aluminum finish and an excellent cooling capabilities thanks to its front, top and side grilles, its ultra quiet 120mm fan included and its special compartment for the PSU.
Elegance, cooling, advanced structure
Ultra quiet 120mm fan
Front panel with aluminum finish and grille
Full support for liquid cooling
Dual chamber design
ADVANCED PROFESSIONAL STRUCTURE AND COOLING
Constant airflow is the key to extending component life and making the system run at full power 24/7. That's why the IMPERATOR II has the capacity to install 5 120mm fans (1 ultra quiet rear fan included), front, top and side grilles and a dual chamber design that separates the power supply from the rest of the hardware. In addition, it offers full support for liquid cooling with space for 240/120mm front and 120mm rear/top radiators.
MAXIMUM INTERNAL CAPACITY
The IMPERATOR II offers ample internal space for the installation of high performance components, offering support for ATX, microATX and mini-ITX boards, up to 4 hard disks, and fully efficient internal cable management.

Descargas