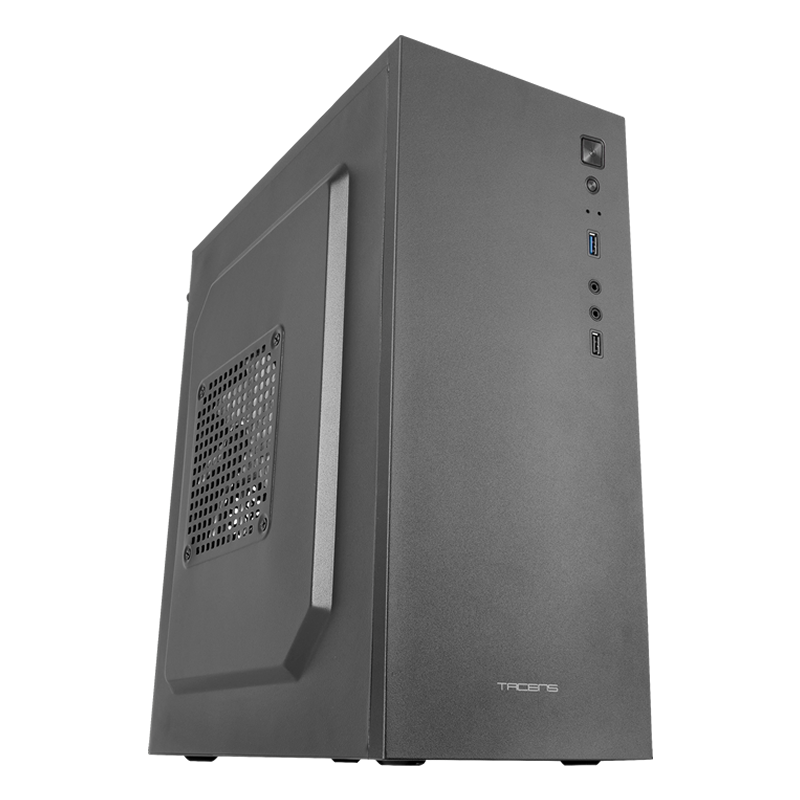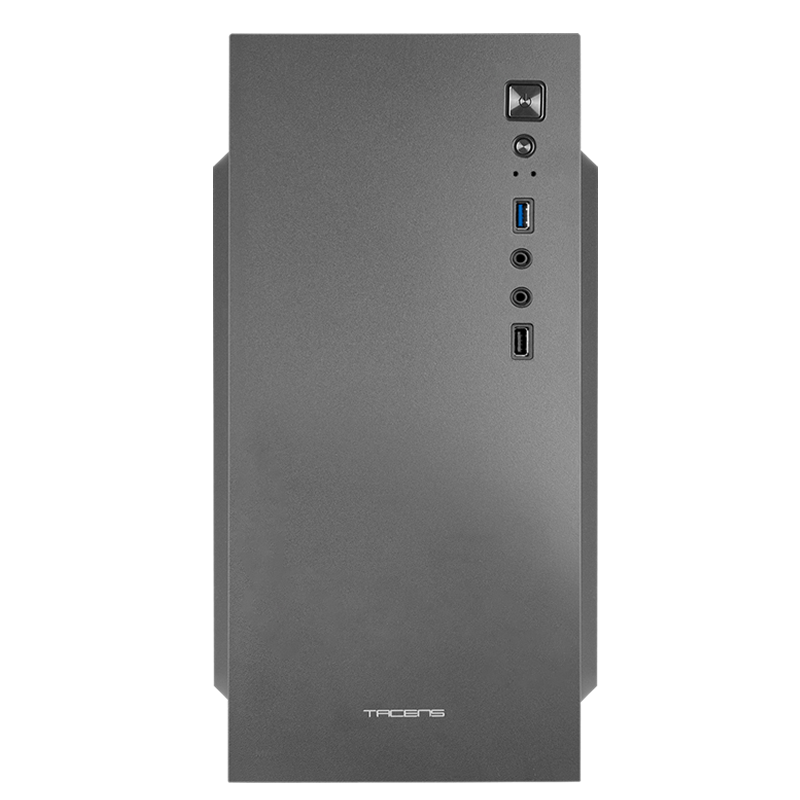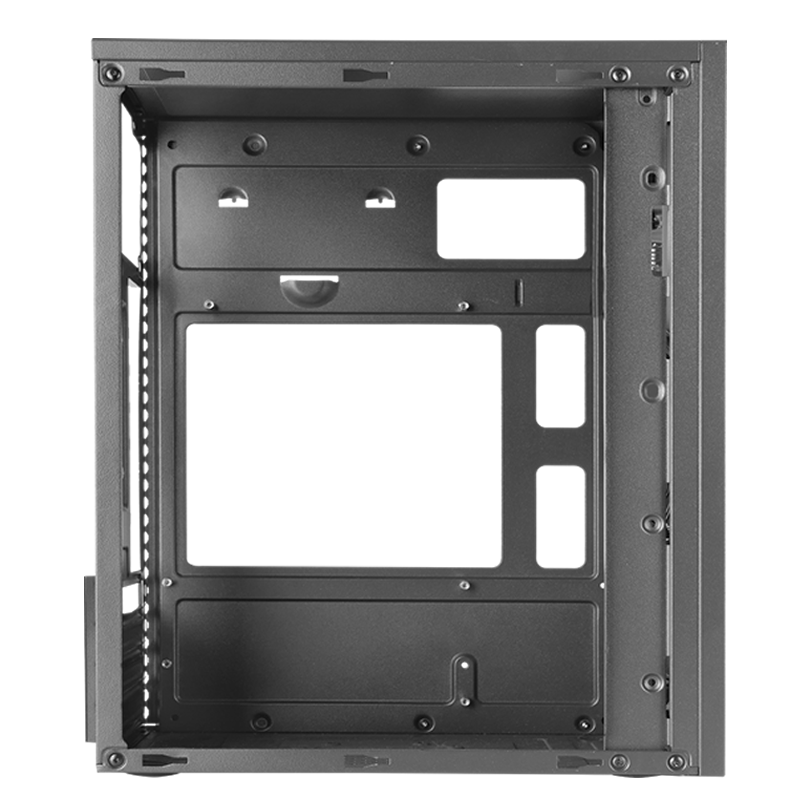 ALUXM PROFESSIONAL MINI-TOWER
Completely made of ultra-lightweight steel for extreme strength and durability. Elegant professional design with superior cooling and constant airflow thanks to its 120mm side fan.
Elegance, strength, cooling
100% ultra-lightweight steel
Anti-dust protection
1 x 120mm side fan
Noise reduction
100% ULTRA-LIGHT STEEL
Completely made of ultra-light steel alloy, no plastic front. Resistance, lightness and ecology.
SUPERIOR COOLING
Constant airflow thanks to the side air intake with 120mm fan. In addition, its metal front helps to improve heat transfer to the outside passively.
ADVANCED INTERNAL CAPACITY
The ALUXM offers ample internal space, offering support for microATX and mini-ITX motherboards, up to 4 hard drives, and efficient internal cable management.
DUST PROTECTION AND NOISE REDUCTION
Thanks to its closed construction, dust income from the outside and unwanted noise emission to the outside are minimized.

Downloads