Polished lines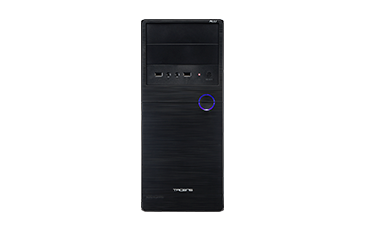 Light but strong chassis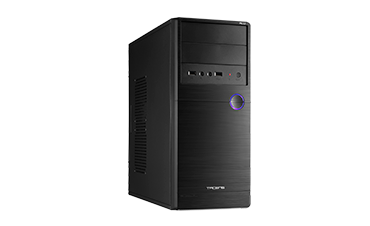 ATX and Micro-ATX Motherboards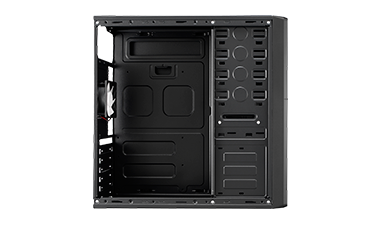 Features
ALU gets an elegant appearence thanks to its polished lines and the brushed aluminium frontal. This chasis, as many other Tacens cases, is roomy and lightweight, a plain style with black finishings and high quality materials.
ALU supports ATX and Micro-ATX motherboards and high-end graphic cards, up to 380 mm. It also includes an Aura Pro 8cm side fan. A high-quality fan, ultra-silent, manufactured with the awarded Fluxus bearing technology, for an outstanding cooling.
ATX / Micro-ATX
VGA Max. 380 mm
Drive bays:4 x 5.25″(2 external)/ 3 x 3,25″ (internal)
I/O Ports: 2x USB 2.0 + audio HD
It´s also availabe ALU 500, with 500W Radix ECO power supply. This 85+ ECO power supply gets extremely high performance, up to 85%, for a better energy saving. It also has PFC in order to get an ultra-silent and safe performance. With its 10 high-security protection system, Radix ECO is the safest power supply.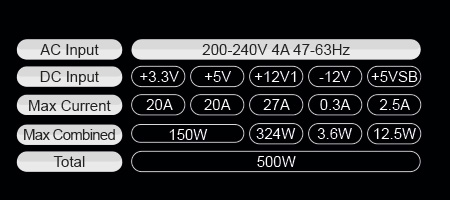 Cables:
20+4PIN x 1
CPU 4 PIN x 1
HDD 4PIN x 2
FDD 4 PIN x 1
SATA x 2

Downloads