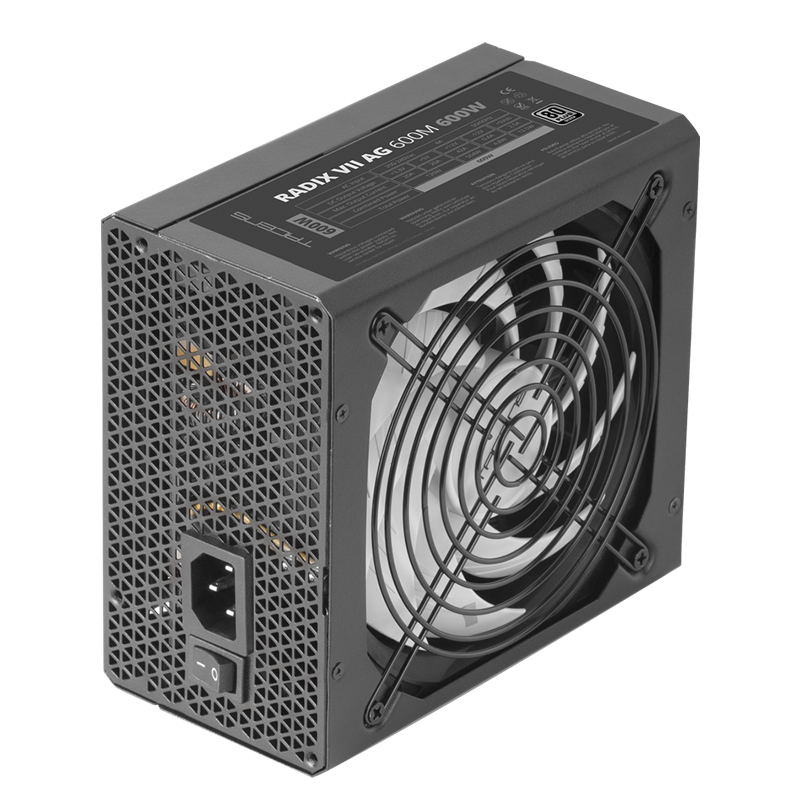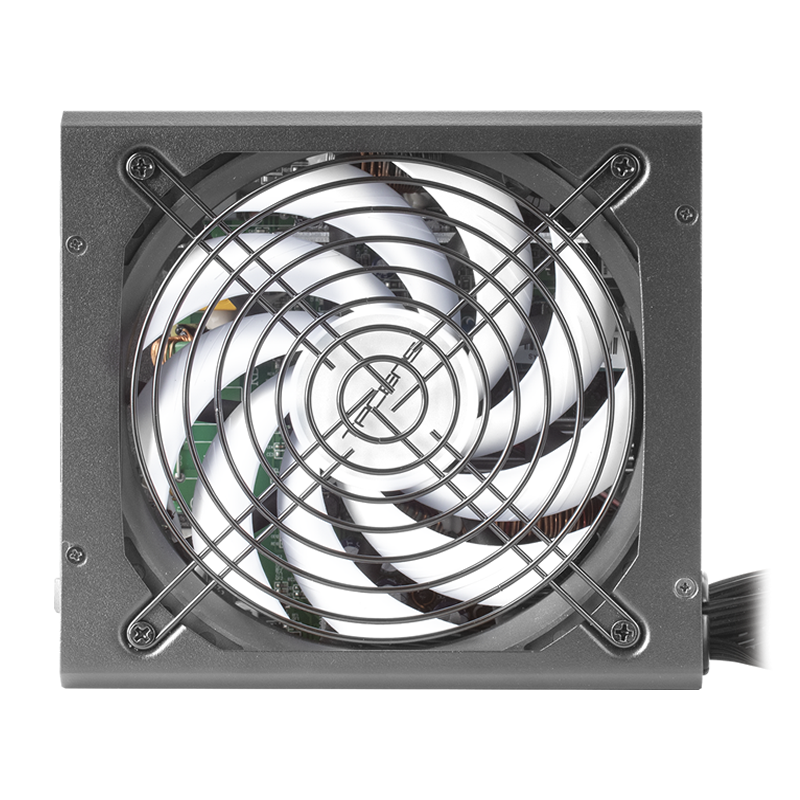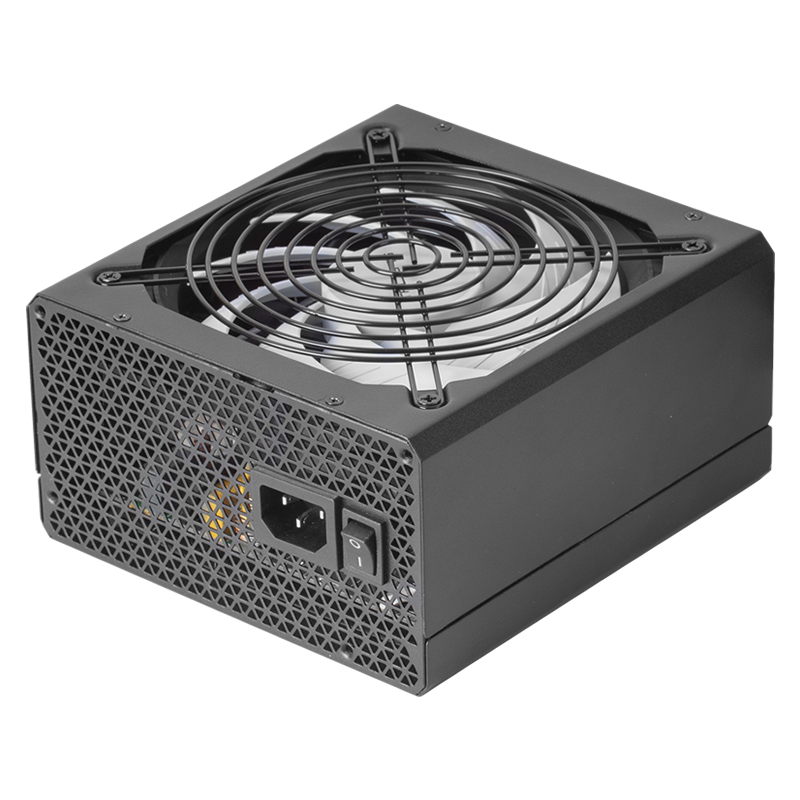 RADIX VII AG 600M POWER SUPPLY
10 years warranty thanks to the latest high precision SMD manufacturing technology, 80PLUS SILVER certified, 100% MODULAR wiring, double layer fiberglass PCB and JAPANESE and A-grade components with absolute reliability. Maximum silence with new AI-RPM technology and 140mm XL fan. 99% DIGITAL APFC efficiency, 87% electrical efficiency, extra-long black flat cables and 10 protection and safety systems included.
10 years warranty. 80PLUS SILVER
600W power
80Plus Silver Certified
10 years warranty
Japanese capacitors
10 YEARS WARRANTY. TOTAL SAFETY LEVEL 10
Thanks to the latest high-precision SMD manufacturing technology, the use of Japanese and A-grade components of the highest quality and reliability and an intelligent cooling system, the RADIX VII AG 600M offers an outstanding extended 10-year performance warranty. Its ultra-stable SMD construction on a double-layer fiberglass PCB ensures extreme performance and reliability under all circumstances. In addition, the RADIX VII AG 600M integrates the 10 most advanced and complete electronic safety systems, with 7 main protections: OVP (over voltage protection), UVP (under voltage protection), OCP (over current protection), OPP (overpower protection), SCP EXTENDED (total internal and external short circuit protection), and 3 secondary protections: NLO, PFP and TCP. The RADIX VII AG 600M has been developed in Europe and manufactured under the strictest European standards.
JAPANESE CAPACITORS.
The RADIX VII AG 600M is manufactured using Japanese capacitors of the highest quality and stable operation at 105º to ensure extremely stable and long-lasting operation.
OFFICIAL 80PLUS SILVER CERTIFICATE
The RADIX VII AG 600M is designed to deliver up to 600W of power in a safe and balanced way, boosting your computer's performance to the maximum. The 80PLUS SILVER certificate guarantees full performance and longevity, in addition to its multiple tests by renowned European test laboratories.
ABSOLUTE SILENCE. AI-RPM AND 140MM FDB.
Equipped with the latest AI-RPM fan control technology ideal to guarantee noise-free operation, the RADIX VII AG 600M features state-of-the-art intelligent thermal control based on advanced algorithms and multilevel control systems to keep the fan to a minimum. In addition, the RADIX VII AG 600M features a 140mm industrial grade XL fan with dynamic fluid bearing and extra-large motor to maximize stability. All available technology to ensure minimum noise and maximum efficiency and durability.
100% MODULAR CABLING.
RADIX VII AG 600M cables are flat, black and extra-long, in a 100% MODULAR system: a combination of features that make installation not only easier than ever, but also totally versatile for any mounting in any type of case. Build the ultimate PC with an oversized tower and enjoy your games in style.
EPE HIGH PROTECTION PACKAGING.
To ensure that the RADIX VII AG 600M power supply arrives in perfect condition, it is fully protected by a special packaging with full shock absorption system.

Downloads